Fly Fishing the Middle Fork of the Salmon River
The Middle Fork of the Salmon ranks as one of the world's best trout-fishing streams – and no one fishes it like Far and Away Adventures.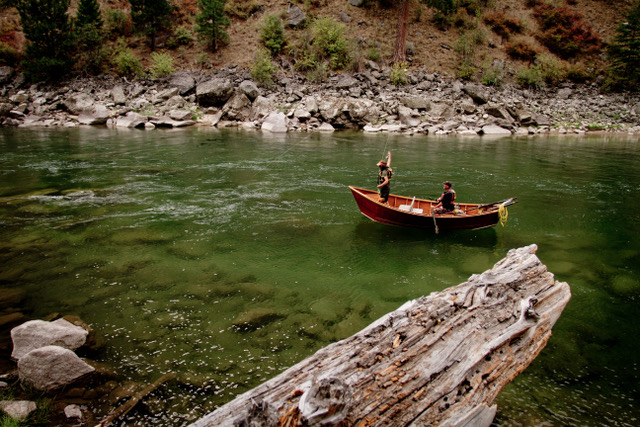 Fly Fishing Trips
We'll help you design the Idaho fly fishing trip of your dreams, complete with a drift boat, Orvis equipment, and custom, hand-tied flies. Our Idaho fly fishing trip on the Middle Fork of the Salmon River gives you a great fishing experience.
Our guides are on top of the fly-fishing game, whether that's dispensing fly pattern-matching advice for the seasoned fly-fisher or helping a novice get comfortably into the back-casting swing of things.
And the fish are plentiful, from deep-bellied, native west slope cutthroat to the highly spirited rainbow trout.
Fish On!!