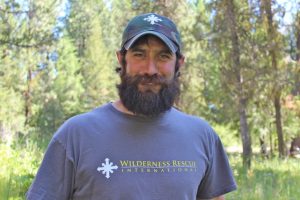 Nate Ostis – Founder of Wilderness Rescue International and this industry leader's opinion on the Far and Away Crew".

We're all witnessing it these days. Mediocrity is a plague. It's running rampant throughout professions and just generally in our society's comportment. There is a trend where too many people are screaming in all caps on their social platforms and drawing lines in the sand. They are pointing the finger instead of pulling the thumb. If you're also growing weary of these patterns then look no further than
Far n Away Adventures
for a refreshing and uplifting perspective on life. I have upwards of 450 students each season. I'm always looking forward to my next opportunity to work with
Far n Away Adventures
. This company is a pleasure to work with because they are always getting better. It's not about checking things off the list for the sake of doing them, instead, it's about doing the work better than the last time they did it. Training this company on a regular basis is a true challenge for me because the crew is stronger and more talented every time I circle back around to them.
Far n Away
is a technically sound organization but what is most impressive is the culture. They bring people together and inspire them. They love. They laugh. They cry. And they learn. What a great thing. Far and Away is a place both employees and guests call "my other home". Finding rafting outfitters is easy. Traveling with genuine human beings that are warm and passionate is a special and rare gift. Treat yourself.
Wilderness Rescue International (WRI) specializes in professional trainings in swiftwater rescue and wilderness medicine. They run approximately 30 courses a year across the globe for agencies, outfitters, and private groups. Nate Ostis is the founder and director of WRI and holds a BS in Education and a K-12 teachers certificate. He is the author of the River Rescue Field Guide which won the National Outdoor Book Award for Best Instruction.
It doesn't get much more Idahoan than Cody. He grew up in the Wood River Valley, officially making him 7th generation Idahoan. That being said, Cody got to explore a new part of Idaho when he came out for his first summer on the Middle Fork. Cody joined us on the river in 2018 for a crash course in high water rafting, and was instantly hooked. He too was fast tracked and quickly picked up the beautiful art of driving sweep and has excelled and thrived in one of his new favorite spots in Idaho. He's doing a pretty good job of playing as much as possible both professionally and recreationally. In the winter he gets in as many days snowmobiling and skiing as possible, and if he can help it, he'll make a career out of it. Fun fact: Cody is full of them! With a freakishly good memory, this guy has a fact about anything you can ask him about.
Claire joined us on the river in 2019 after having come down with us as a guest two years prior. Having grown up in Ketchum and attended Quest University in Squamish, British Columbia, claire is no stranger to outdoor adventures. She came to us with a lot of experience running an Inflatable Kayak (IK or Ducky) which made learning the art of running oar and paddle boats a breeze. Claire is a true gem to have in our family; she's kind hearted, thoughtful and is a top notch conversationalist. It's hard to walk away from an interaction with Claire without some great new insight or a smile on your face.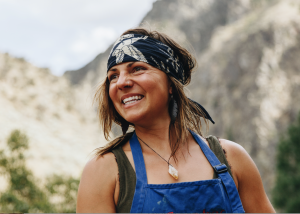 Ali Rusch
Ali joined us in 2019 and is one of our favorite Idaho transplants. She came to us from Wisconsin, and brought us endless amounts of cheese knowledge and passion for her home state. Like many of us, it is hard to say whether she found the river or the river found her. Either way, it worked out in favor of this free spirited hard worker. Ali has a contagious energy like you would not believe. Her constant desire to connect, both with the place and the people is an inspiration to be around. Ali is one of our yoga instructors, you will be lucky to get to take one of her classes riverside.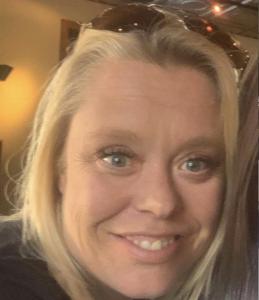 Tia Fields
Tia is the wizard behind the gourmet food that you are eating on the river. Tia is (literally) a member of the Far and Away family and as such, has worked every possible position. Her knowledge of the workings of what we do is second only to Steve and Annie! These days, she spends an entire week preparing every individual detail to make the wilderness chef role as fluid and easy as possible. We might not see her in action, but the work that she does provides us with extra time to get out and play in between our delicious meals!
Mac joined us for a handful of trips in the 2019 river season before returning to his real world life in Lander, Wyoming. In Wyoming, Mac is a Nursing student, as well as an employee of NOLS (National Outdoor Leadership School). Mac grew up in the Wood River Valley and always made good use of his access to the surrounding wilderness areas. For most of his life, he was able to spend at least one week a summer on the Main Salmon, Middle Fork or other surrounding Idaho rivers. Mac's compassion, knowledge, and work ethic are going to serve him (and others) well as he transitions into his Nursing career! We are lucky to have him as a part of our team!
Far and Away Adventures is an equal-opportunity employer. All applicants will be considered for employment without attention to race, color, religion, sex,
sexual orientation, gender identity, national origin, veteran or disability status.