[vc_testimonial author="Aisle52″]Far and Away Adventures creates highly private flights of fancy along two iconic Western waterways: in Idaho, the Middle Fork of the Salmon River, and the Jarbidge/Bruneau Rivers. Wilderness lake kayaking, hiking, and blue-ribbon fly-fishing adventures are also featured in Yellowstone National Park. The signature American Safari Adventures offer a new level of wilderness travel organic food, fine wines and solar-generated hot water for showers are provided for your pleasure. Expect a "silver spoon" experience, complete with yoga, massage, and candlelight dining in riverside encampments reminiscent of a Hemingway story.[/vc_testimonial]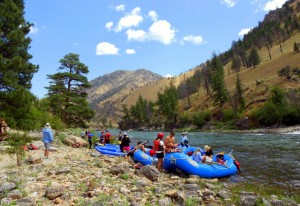 Middle Fork of Idaho's Salmon
This is our premier wilderness luxury experience.  Guests travel from around the world to experience the Middle Fork.  Nearly 100 miles of adrenaline-pumping rapids, tranquil pools, and relaxing riffle.  Enjoy the remote beauty and diversity in ecosystems from high alpine to desert canyon to blue-ribbon trout fishing and abundant wildlife.   Six days and five night of getting away from it all – and getting re-centered in a way that's nearly impossible in the modern world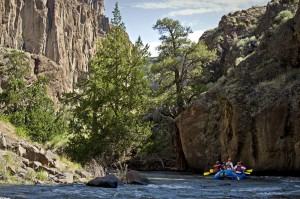 The Jarbidge/Bruneau River
A narrow crack opens itself in the southwestern Idaho desert and reveals a river canyon of extraordinary beauty and character. These smaller-volume rivers, typically floatable in late spring and early summer, feature spectacular whitewater and are high on the "must-do" lists of adventurers.  This is one of the best kept secrets in river-running.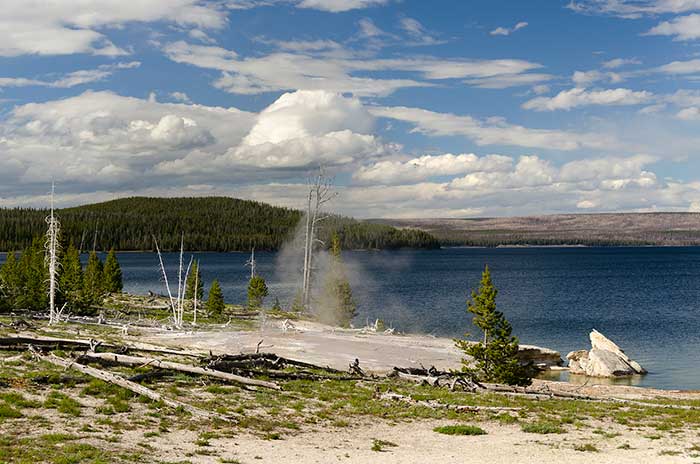 Yellowstone National Park
Yellowstone's serene side is not too far off the beaten track. Far & Away Adventures offers a leisurely kayak adventure on deep blue water, where wildlife and elbow room are plentiful. This is a Yellowstone little changed from the time mountain man John Colter first explored more than 200 years ago.  The adventure begins with a half-hour cabin cruiser ride across Yellowstone Lake (the nation's largest lake at over 7,500 feet above sea level) to a secluded dock. From there, a short sea kayak or canoe paddle transports you to a private camp hidden among one of the one hundred and ten miles of pristine shorelines that comprise the massive lake. Perfect for the family who wants to truly "unplug" and enjoy Yellowstone (minus the masses), this trip offers plenty of relaxation and adventure.